Looking at homes is part of my job but it's also a great escape, especially right now. Here are 5 homes for sale in the Charlotte area that caught my eye for one reason or another. Each are priced in the $400Ks and offer something a little different.
1. 2428 Columbus Circle – $429,900
Fully Renovated 1949 Ranch with Basement
Why I love it: This ranch has been completely redone with modern updates and finishes. Site finished hardwoods, beautiful kitchen, wood beam accents and fully fenced yard. Within walking distance to breweries + eateries.
Neighborhood: Regal Heights
Realtor: Ryan Cox at Daedalus Realty
Specs: 3 Beds, 3 Bath, 1715 sqft
Notable Features: Site finished hardwoods, New Deck, Vaulted Master Bedroom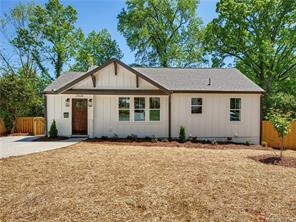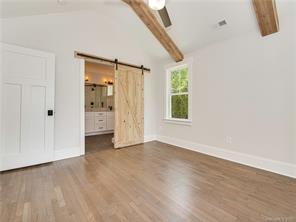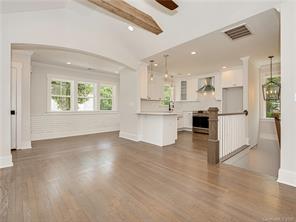 2. 4901 Linden Forest Lane – $439,500
Wooded Sanctuary in South Charlotte
Why I love it: A hidden gem that makes you feel like you are in the mountains. Mature trees and the wooded setting give you the ultimate privacy.
Neighborhood: Providence Forest
Realtor: Anna Fenno at Helen Adams Realty
Specs: 4 Beds, 2.5 Bath, 2756 sqft
Notable Features: Updated kitchen, custom built-ins in family room, sunroom, and pet shower stall in laundry room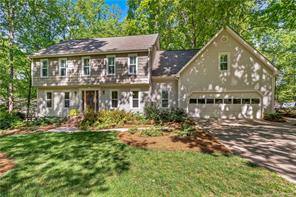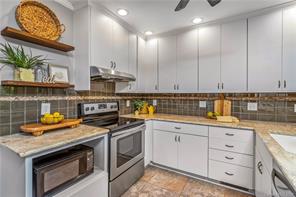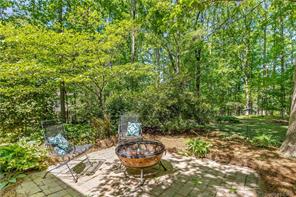 3. 6749 Windyrush – $449,000
Renovated Ranch in Olde Providence
Why I love it: There is something attractive about a ranch and this one checks all of the boxes. The kitchen has been tastefully updated as well the bathrooms. The custom brick patio is nestled at the base of the property surrounded by lush landscaping.
Neighborhood: Olde Providence
Realtor: Robin Hurd at Carolina Realty Solutions
Specs: 3 Beds, 2 Bath, 1836 sqft
Notable Features: Updated kitchen, custom brick patio, refinished hardwoods, great location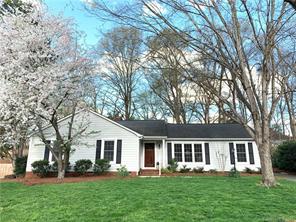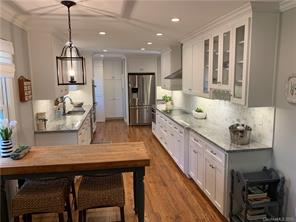 4. 1162 Woodside – $449,000
Uptown Charmer
Why I love it: While the home has been completely renovated, there is still plenty of personality. The natural light pours in and the chosen finishes are perfect!
Neighborhood: Villa Heights
Realtor: Morgan Drury at TLS Realty LLC
Specs: 3 Beds, 2 Bath, 1309 sqft
Notable Features: Vaulted ceilings, designer finishes, extensive remodel which includes new electrical, plumbing, HVAC duct work and HVAC unit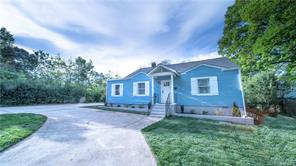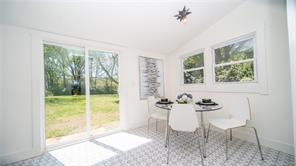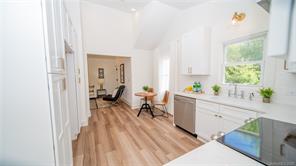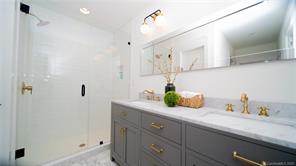 5. 7014 Red Lion – $449,500
Brick Ranch in Quiet Cul-de-sac
Why I love it: It's very unassuming from the front but once inside you are greeted to a light filled space which has been redone perfectly. Fantastic use of space and what once was a traditional 1960's home is now an open floor plan and modern style vibe.
Neighborhood: Stonehaven
Realtor: Claire O'Neal at Costello Real Estate and Investments
Specs: 4 Beds, 2 Bath, 2250 sqft
Notable Features: Bay window in living room, original wood floors that have been stained, stone fireplace and private deck