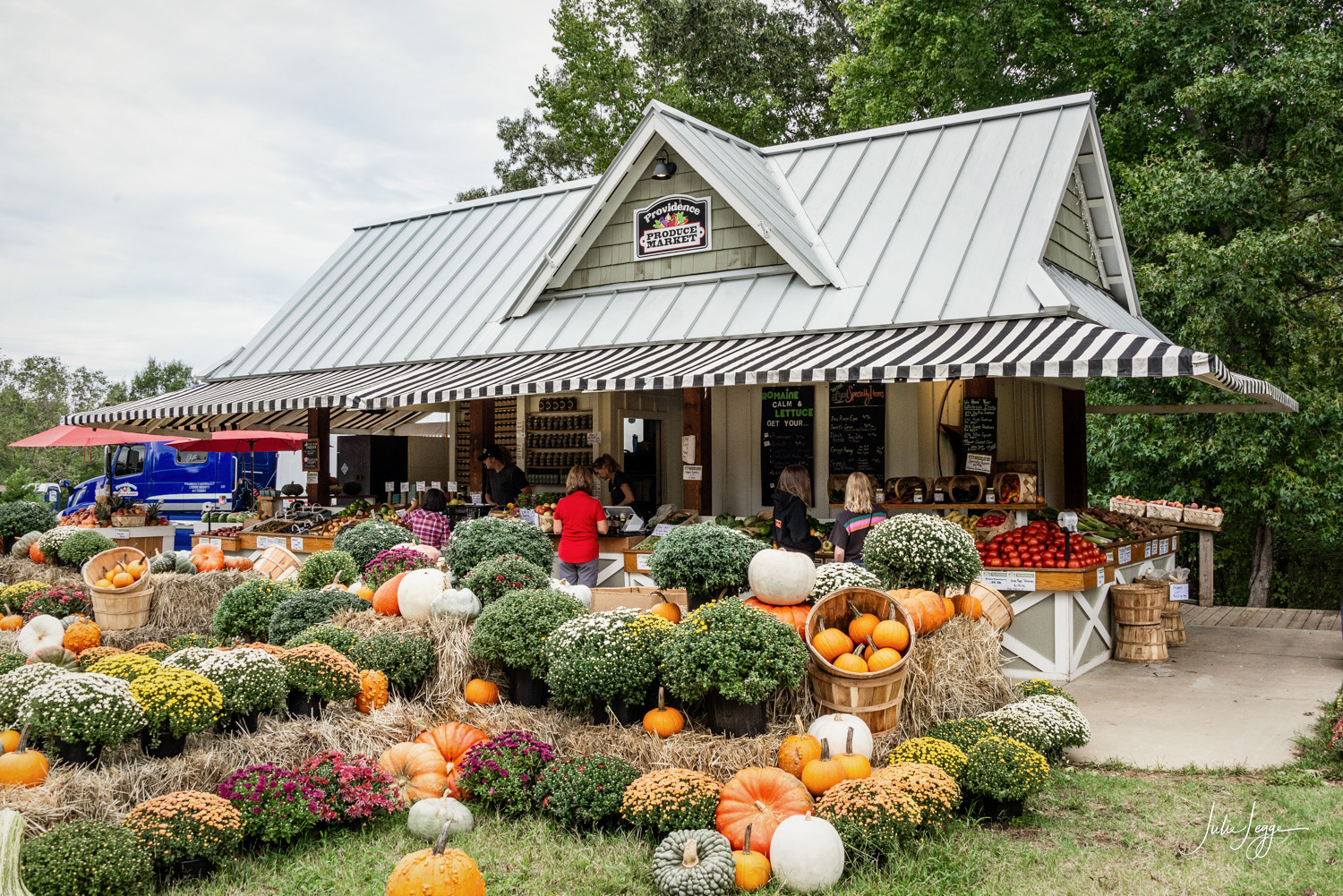 Who doesn't love a farmers' market? Although the season is nearing a close, there may be still time to shop!
And here in the Charlotte, NC and Waxhaw, NC area, we have a lot of markets to choose from!
Many are still open in the fall, so there's still time to be produce, flowers and other treats for your family. Please contact the farmers market operators for hours, directions and more information.
And if you have questions about what it's like to live in Charlotte, Waxhaw, Weddington or any other area of town, please contact us! We'd love to help you find your perfect place to live.
Ballantyne
Meeting Street Market at Elon Park
www.meetingstreetmarket.com
11425 Ardrey Kell Road, Charlotte, NC 28277
Village at Robinson Farm Market
www.villageatrobinsonfarm.com
8410 Rea Road
Concord
Barbee Farms
1000 Shelton Road NW
Country Olive
E10070 Edison Square Drive
Cotswold
Cotswold Farmers Market
www.cotswoldfarmersmarket.com
309 S. Sharon Amity Road
Davidson
Davidson Farmers Market
www.davidsonfarmersmarket.org
128 Main Street
Dilworth
Kings Drive Farmers Market
938 S. Kings Drive
Mecklenburg County Market
www.beverlysgourmetfoods.com
1515 Harding Place
East Charlotte
Newell Farmers Market
www.newellfarmersmarket.com
1704 Rocky River Road
Shamrock Farmers Market
1501 Eastway Drive
Fort Mill, SC
Springs Farm Market
1010 Springfield Parkway
Gastonia
Gastonia Farmers Market
410 E. Long Ave.
Harrisburg
Harrisburg Farmers Market
6960 Robinson Church Road
Huntersville
Huntersville Growers Market
www.huntersville.org
200 Gilead Road
Spring Water Farms
16101 Old Statesville Road
The Bradford Store
15915 Davidson-Concord Road
Matthews
Matthews Community Farmers Market
www.matthewsfarmersmarket.com
188 N. Trade Street
Providence Produce Market
www.providenceproduce.com
3116 Old Monroe Road
Mint Hill
Mint Hill Farmers Market
7601 Matthews-Mint Hill Road
Providence Produce Market
www.providenceproduce.com
11252 Lawyers Road
Mount Holly
Mount Holly Farmers Market
226 S. Main Street
NODA
NoDa Farmers Market
www.nodafarmersmarket.com
704 E. 36th Street
North Charlotte
Farm Fresh Market
6036 Prosperity Church Road
North Mecklenburg Farmers Market
700 N. Tryon Street
Pineville
Downtown Pinefille Farmers Market
100 Dover Street
Plaza Midwood
Plaza Midwood Farmers Market
2007 Commonwealth Ave.
Rock Hill, SC
Old Town Market
300 E. Main Street
Rock Hill Farmers Market
2751 Cherry Road
South Charlotte
Providence Produce Market
www.providenceproduce.com
10636 Providence Road
Wedgewood Farmers Market
www.wedgewoodfarmersmarket.com
4800 Wedgewood Road
South End
Atherton Market at Atherton Mill
www.athertonmillandmarket.com
2104 South Blvd.
Statesville
The Evening Farmers Market in Statesville
www.theeveningfarmersmarket.com
123 N. Center Street
Uptown
7th Street Public Market
www.7thstreetpublicmarket.com
224 E. 7th Street
Unity Farms Produce
Corner of Trade and Tryon Streets
Waxhaw
Waxhaw Farmers Market
www.waxhawfarmersmarket.org
116 McDonald Street
West Charlotte
Charlotte Regional Farmers Market
www.charlottefarmersmarket.com
1801 Yorkmont Road
Rosa Parks Farmers Market
2845 Beatties Ford Road